Pablo Girolami born on the 22.04.1994 in Neuchâtel (Switzerland) is Italian and Spanish. He studied at the Dance Academy Zürich. In 2014, he starts his professional career with the Hessisches Staatsballett Wiesbaden/ Darmstadt. Then, In 2018, he dances with Spellbound Contemporary Ballet in Rome.
In 2017 and 2018, he creates "I see you over there" for the Hessisches Staatsballett and "Mose3" in collaboration with DeDa Production and Café Klatsch.
Currently, he is working as a freelance choreographer and artistic director of IVONA, project based company founded with Giacomo Todeschi.
Since 2019, he creates various pieces for company and schools such as EgriBianco Danza, Kseij Dance company, The LabCollective, TanzWerk101 Zürich, Ateneo della danza Siena.
In 2019, he creates "Manbuhsa" with which he won the Premio Twain_DirezioniAltre2019 and the audience award in the CortoinDanza 2019 in Cagliari as well as the 33. Madrid choreography competition. "Manbuhsa" is also selected for the Anticorpi XL Platform for young choreographers and the Spanish network Redacielabierto.
In 2020, Pablo Girolami is chosen from the Network AnticopriXL to be part of the ResidenceXL project.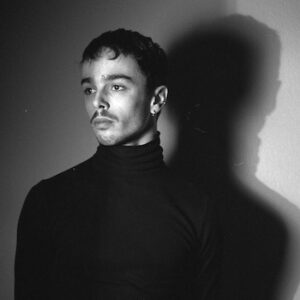 Guilherme Leal was born on the 17th of June in Portugal. He started his dance formation in the National Conservatory of Portugal where he danced creations by Gagik Ismailian and Binho Pacheco and concluded his studies at the Royal Conservatory of The Hague where he danced creations by Sol León, Paul Lightfoot and Johan Inger.
Since 2016, Guilherme Leal is a freelance Artist. He danced with Vasco Wellenkamp, Allan Falieri, Tom Collin, Margarida Belo Costa, Companhia de Évora, Vortice Dance Company, Teatro Praga and Companhia Paulo Ribeiro with which he performed a solo by São Castro and António Cabrita in the Festival de Danse de Cannes. He co-created "Too Loud, Too Specific", a piece that illustrated the most politically relevant and iconic moments of the 80's, alongside with Margarida Belo Costa, Elson Ferreira and Rita Carpinteiro.
Guilherme Leal is the official dancer and co-choreographer of the Portuguese music artist Surma.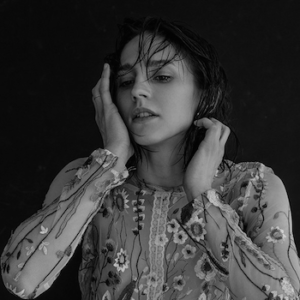 Katarzyna Zakrzewska is a freelance dancer, teacher and choreographer from Poland. She also creates movement, dance based visions and choreographies for polish video artists. She has been giving classes in Poland for several years but lately also shared her knowledge abroad. She danced with Elephant in the Black Box Company Junior in Madrid.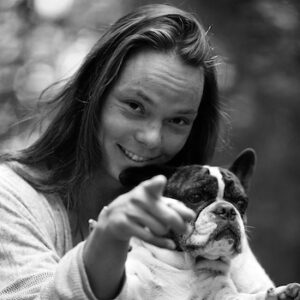 Lou Thabart received his training at Paris Opera National Ballet School under the direction of Elisabeth Platel. After spending one year with Paris Opera National Ballet he joined Leipzig Ballet as a Soloist in 2012 where he worked closely with its artistic director Mario Schröder originating noumerous leading roles.
During his time at Leipzig Ballet Lou Thabart worked with and danced in creations of choreographers such as Ohad Naharin, Iván Pérez, Johan Inger, Didy Veldman, Matrin Harraigue, Jeroen Verbruggen, Uwe Scholz and many more. In 2017 Lou Thabart was nominated for the German Theatre Prize "DER FAUST" in the category "Best Dancer".
Nowadays, Lou works as a freelance dancer and dance maker, creating interdisciplinary works in collaboration with various international creatives.
Clémentine Herveux is born in Metz, France. She studied at les Feux de la Rampe Metz in 2003/05, then Central School of Ballet London from 2005 to 2008.
She danced in Ballett Hagen from 2008/11 directed by Ricardo Fernando where she performed works of Eric Oberdorff, Can Arslan, Henrique Talmah,Young Soon Hue-Simon, Tindaro Silvano, Farley Johansson, Shannon Moreno.
In 2009 she danced with the Stadtstheater Gießen and worked with Tarek Assam, Massimo Gerardi, Hagit Yakira, David Williams. In 2013, she danced with Landesbühnen Sachsen Radebeul and in 2015 she joined the Hessisches Staatsballett Wiesbaden/ Darmstadt. She has the opportunity to create and work with choreographer such as Crystal Pite, Ohad Naharin, Hofesh Shechter, Damien Jalet, Caetano Soto, Sita Ostheimer, Xin Xie, Jeroen Verbruggen, Václav Kuneš, Edward Clug, Marco Goecke, Marcos Morau, Wayne McGregor, Itamar Serussi, Alexander Ekman, Itzik Galili.
Clémentine Herveux is now a Freelance artist.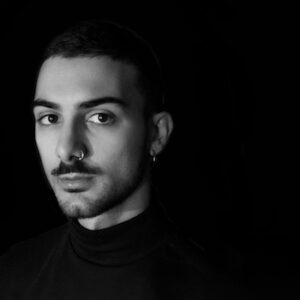 Samuele Arisci is born on the 16th. of June 1993 in Cagliari (Italy) He graduated in Milan from the DanceHaus contemporary dance academy, directed by Susanna Beltrami.
As a freelance dancer and performer he works with Armando Lulaj for the 2016 Venice Biennale, curated by Marco Scotini, Matteo Sedda for (in)NATURAL, Andrea Zardi and Giovanfrancesco Giannini for PULSE at "Anghiari Dance Hub" and with the companies Lost Movement by Nicolò Abbattista and Christian Consalvo, OpificioTrame Physical Dance Theater by Federica Paola Capecchi, OPLAS Crd Umbria by Luca Bruni, Prendashanseaux by Antonio Bissiri, Natiscalzi DT by Tommaso Monza and Claudia Rossi Valli, ASMED balletto di Sardegna by Massimiliano Leoni (with choreography by Susanne Linke and Urs Dietrich).
Moira Lafosse started her professional dance studies in HF for Contemporary and Urban (HFZUB) in Zurich Switzerland where she gratuated in Summer 2021. There she worked with different Choreographers such as Paula Lansley, Muhammed Kaltuk, Félix Duméril and Jochen Heckmann.
After graduation she joined Humanhood for a short term internship and got to work with other Companies and Schools like Metamorphosis and DAF Dance Arts Faculty.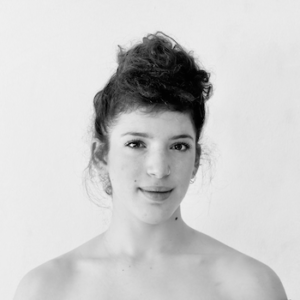 Yasmin is an Israeli dancer and artist. She graduates at the "The Jerusalem Academy of Music and Dance" high school and received three excellence scholarships from the America-Israel Cultural Foundation (AICF). From 2018 to 2020 she studied in the training program "Dance Workshop Ga'aton" under the artistic direction of Einav Levi and Yaniv Avraham, performing repertoire of Ohad Naharin, Rami Be'er, Barak Marshall, Renana Raz, Roy Assaf, Noa Zuk and participates in creations of Tom Weinberger, Shahar Benyamini, Daniel Agami, Andrea Martini and others.
Between 2020 and 2022 she dances with the Jerusalem Dance Theater and the "Con- Calore Dance Group", choreographed by Maya Popva. As a choreographer, her creations have been presented at Inbal Theatre, 10/20 festival Jerusalem and Bazak festival, where she won the first prize for best short film.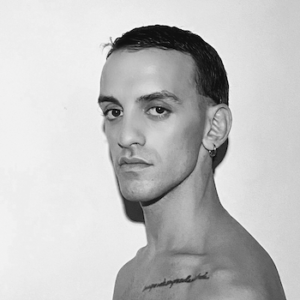 Fabio Cavallo was born in Milan.
In 2011 he received a scholarship for the Scuola del Balletto di Toscana and shortly after he joined the youth company Antitesi Ensemble Balletto di Toscana, directed by Cristina Bozzolini.
In 2014 he joined Spellbound Contemporary Ballet, dancing in the company's extensive signature repertoire.
In 2018, as a freelance dancer he collaborates in various projects ranging from theater to TV to cinema, passing through fashion and music. He works with RAMBERT DANCE, Benoit Swan, Diego Tortelli, Macia Del Prete, Andrea Bocelli, Franco Dragone, Giuliano Peparini, Claudio Baglioni, Amici di Maria de Filippi and Sanremo Festival 69. In 2022 he plays Gretel, in the theatrical production "Hansel & Gretel Alteration" by the VIDAVÈ company directed by Matteo Vignali and Noemi Dalla Vecchia.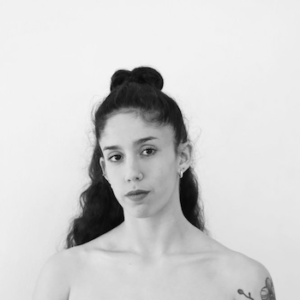 Shani Hadashi is an Israeli contemporary dancer. She graduated from Vertigo International Dance Program in 2020, and proceeded to dance in Kolben Dance Company, and Jerusalem Dance Theater, alongside freelance projects with various choreographers such as Amir Kolben, Eyal Nahum and Noa Zuk.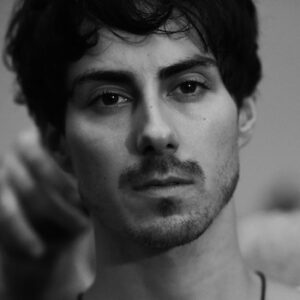 Giacomo Todeschi born the 24th of February 1991 in Rovereto, starts his dance education with Francesca Manfrini in 2003.
In 2010 he starts his professional experience with Spellbound Contemporary Ballet under the direction of Mauro Astolfi and Valentina Marini. He will collaborate with them throughout the years until 2019, interpreting creations by Mauro Astolfi and others international choreographers like Sang Jijia and Dunja Jocic. In between 2015 and 2016 he works for La Veronal directed by Marcos Morau. In 2019 he dances for Pablo Girolami in "Manbuhsa", a duet that won the "Premio Twain direzioni-altre 2019" and that was selected for Anticorpi XL 2019.
In 2020 he is co-founder and interpret of IVONA, project based company directed by Pablo Girolami.
Alongside his artistic carrier he is a freelance teacher of contemporary dance in various national private dance schools.
Sara Ariotti began her professional career in Reggio Emilia, attending Studio XL contemporary. During her studies she took part in a project with compagnia XL and several projects with the choreographers Marisa Ragazzo and Omid Ighani for the Noha Dance company.
She finished her training with the Nuova X path, at n.o.d, Turin, working with Jonathan Fredrickson, Micael Getman and Tom Weinberger.
She is currently part of the opera Il Tamerlano for DaCru dance company.
Francesca Manfrini, former dancer and dance teacher with a Master's Degree in Production at the Teatro alla Scala and one in Digital Marketing in the field of art and culture, takes care of the managerial, production and distribution part of the company; she in HOUSE OF IVONA she collaborates in the general administration.
Dancer for projects of various titles and graduated in Writing and Production of entertainment and media at the Sapienza University of Rome, since June 2022, she takes care of the organization and communication.
Valentina Maino, a woman with a passion for theatre, joined HOUSE OF IVONA as an expert in theater administration and management, already involved for some time in important regional and national theater festivals.
Francesca is a journalist, dance and theater critic, member of the Association Internationale des Critique De Théatre (A.I.C.T) and of the National Association of Theater Critics (Anct).
Born in Genoa, she graduated in Law and then graduated in "theatre directing" at the Silvio D'Amico National Academy of Dramatic Art in Rome. From 2005 to 2013 she worked as a critic for the newspaper "Il Giornale" and collaborated with the performing arts periodicals "Sipario", "Tutto Danza", "Expression Dance Magazine". From 2014 to 2017 she is the culture editor of the newspaper "LiguriaNotizie.it". She is currently a special correspondent of ArtsLife magazine.
Professor at the University of Genoa – DAMS, Polo Imperia (from 2007 to 2009). With her theatrical drama "Tilly" she won the award for Best Monologue in the 3rd edition of the Passion Dramaturgy Award (December 2013). With her book "Incontri – davanti e dietro le quinte" she won the National Prize for Literature My story (January 2105). She is also the author of several books on ballet including "Stelle della danza sotto il cielo di Nervi" – Ed. Cordero 2017, dedicated to the famous International Ballet Festival of Nervi, presented on 23 June 2017 at the Auditorium of the Carlo Felice Theater; "Grandi coreografi per grandi balletti"; "Il fenomeno media2co Roberto Bolle, l'ultimo dio della danza"; "L'arte della danza"(in 4 volumes); "I capolavori di Shakespeare a passo di danza"; "Carlina" dedicated to the great dancer Carla Fracci. She also wrote books on cinema: "Cinema e danza che passione!"; "Marilyn, tout court" (with Michele Olivieri) e "Il fascino della settima Arte".
Self-taught in sewing and creation of mesh, she discovers various techniques with Parisian haute couture embroidery Studio LESAGE and Elisabeth Gasbarre Roulleau studio in Lyon. She collaborates with the designer Francesca Fossati and "l'Atelier Rêves de Broderies" of Elisabeth Roulleau to draw and make the embroideries of an "art deco theme" dress for the SS/18 collection. Since 2018, Emuska, inspired by the present, creates and embroiders with fullness. In her atelier located in Neuchaâtel, Beads, sequins, textiles and specific materials are meticulously chosen for their particular rendering so that each embroidered piece enhances a clothing style. Intrigue, innovation and risk-taking punctuate each of these creations. In June 2018, Emuska took part in the Vancouver Fashion Week for the AW 2019/20 fashion show where she presented her collection "We are Plastic". She denounces a society based on overconsumption and hypocrisy.
Angelo Giacomo Tauro is a lighting designer and lighting technician. He collaborates with various musical artists, dance and theater companies and Italian festivals such as Fabio Concato, Teatro Forma di Bari, Giovinazzo Rock, Aritmia Mediterranea, Dirockato Rock Festival.
Since 2016 he has been technical manager at the Teatro Rossini in Gioia del Colle and for the Teatrolab 2.0 theater festival chiediscena.
Since 2019 he has been collaborating with IVONA, Marlene Kuntz, Eleina D and the Gulliver musical project as lighting designer.
Karen Agata Johanna Stenico graduated from the Alessandro Vittoria Art Institute of Trento in Visual Art.
She worked in different fields of visual arts from graphics to illustration, to later arrive at the performative art and videomaking, where she works in several fields such as screenplays writing, production, design and editing.
She receives the Dramaturgy Award for the "la danza in un minuto" competition in Turin with the video "the white rabbit hole". She attends "classical literature" at the Guglielmo Marconi University.